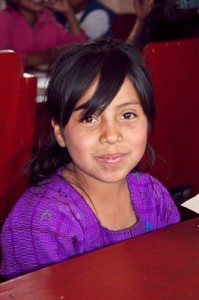 You can help by sponsoring a child.The school at La Pedrera serves the poorest area of a very poor country. Public education in Latin America is not provided for free. A sponsorship enables a child with no other means to be able to attend school. 40 children are sponsored through La Pedrera School Project, but there are 60 on the waiting list.
Sponsorship costs $275 for a child in primary school and $395 for a child in middle school or high school. The fee covers:
Registration
Supplies—text books, note books, pencils, etc.
Uniform for school and for sports
Two pairs of shoes—one pair for sports and the one for daily use
Basic medical care
Sponsorships are one-year contracts that can be renewed annually. Your sponsor dollars are tax deductible and they go directly to support the children's education. You will receive a report annually on your sponsor child's educational progress.
Meet the Children of La Pedrera »